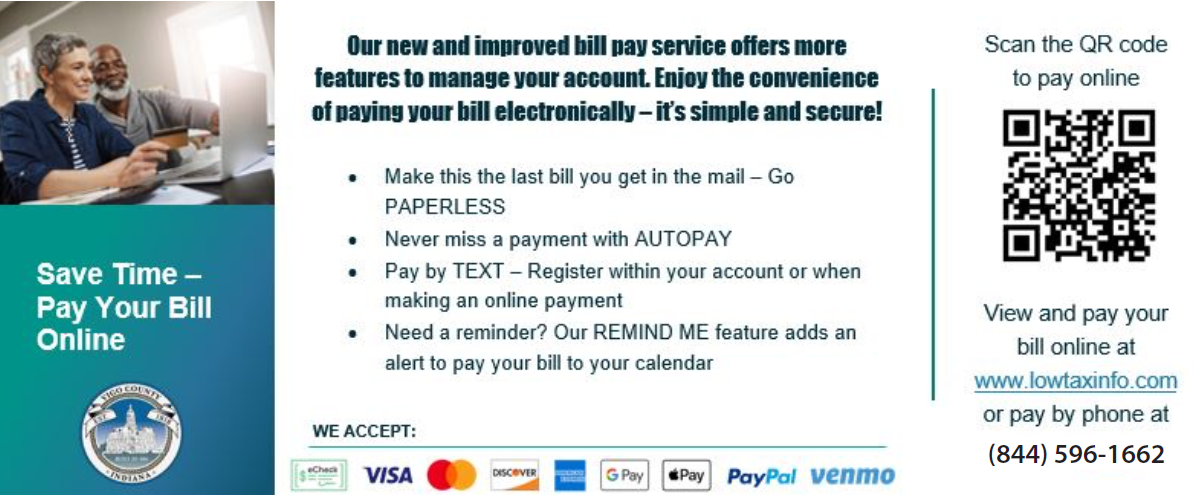 To View Tax Bill and other Property Tax info:
https://lowtaxinfo.com/vigocounty/#/SearchView
For Online Payments:
https://www.invoicecloud.com/VigoCounty
Pay by phone toll free: (844) 596-1662
Surcharge of $0.95 on all payments by phone.
Full and partial payments accepted.
Payment methods:
E-Check, Visa, Mastercard, Discover, American Express, Google Pay, Apple Pay, PayPal, and Venmo accepted.
Credit and debit card transactions will incur a convenience fee of 2.75% of your total tax liability, minimum $2.95.
E-checks will incur a convenience fee of $1.50 per transaction.
*Convenience fees are collected by the processing company, not Vigo County.