Vigo County CASA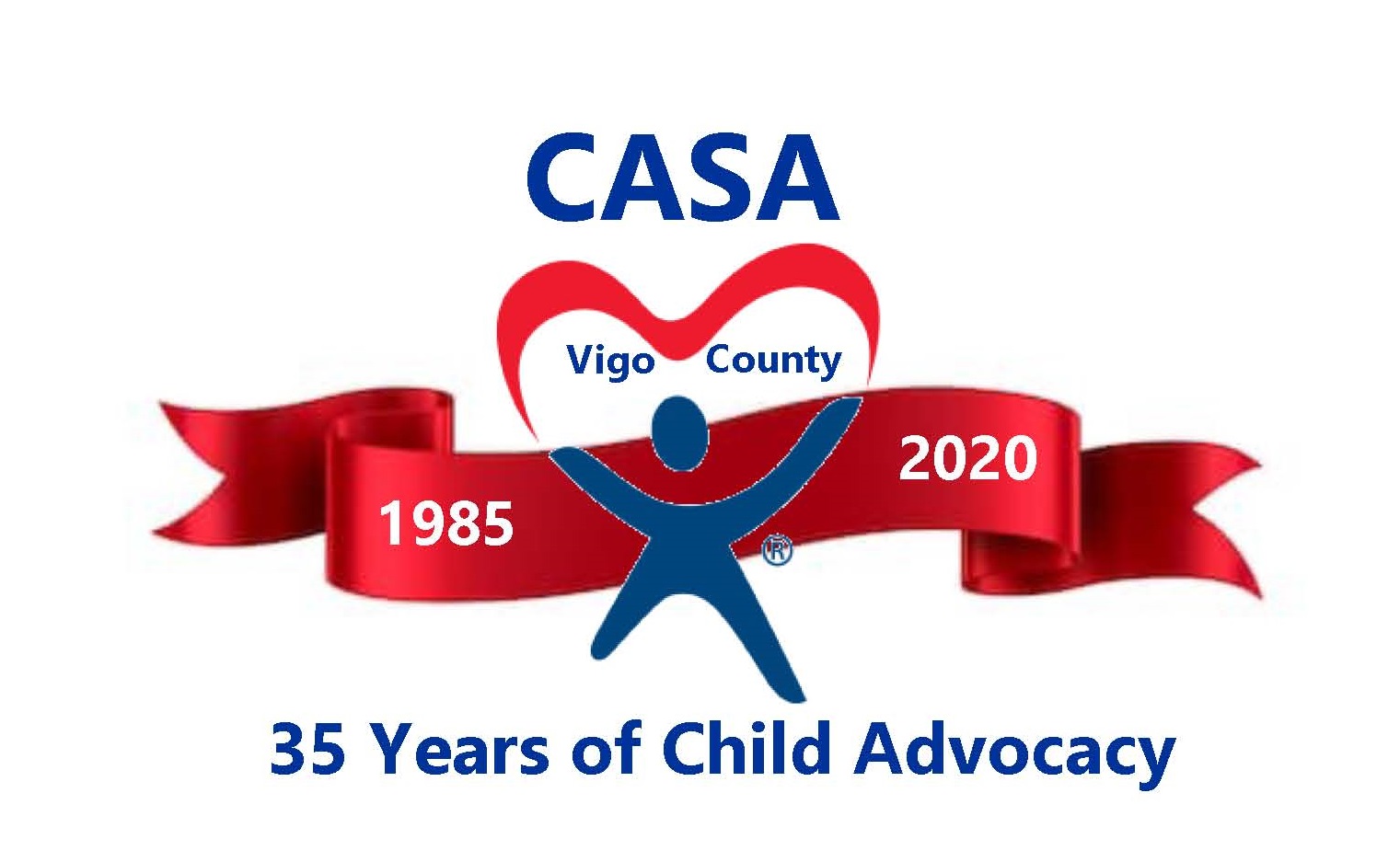 Vigo County CASA is made up of specially trained community volunteers who advocate for children in the juvenile court system due to having been abused or neglected. We are part of the National CASA Association, founded in 1977. The program was started in Vigo County in 1985, and we have recruited and trained over 200 dedicated volunteers from in and around the Wabash Valley.
The mission of CASA is to speak for the best interest of abused & neglected children in the juvenile court system. Vigo County CASA works with other local & state CASA programs as well as other area agencies to promote and support quality volunteer advocacy to help assure each child a safe, permanent, and nurturing home.
Our goal is for every child in the court system to be represented

by a CASA volunteer to ensure that their basic

needs are fulfilled and their wishes don't get swept under the rug.
ORDINARY PEOPLE LIKE YOU ARE NEEDED TO MAKE AN EXTRAORDINARY DIFFERENCE IN THE LIFE OF AN ABUSED OR NEGLECTED CHILD - BECOME A CASA VOLUNTEER!
Vigo County CASA thanks all of our awesome volunteers for the outstanding advocacy they provide to the abused and neglected children of the Wabash Valley!!!
Still have questions? Check out FAQ:
1. How do I begin the process of becoming a CASA volunteer?
The first step is to click on the highlighted links or visit our website: vigocountycasa.net or on Facebook. Once an application has been submitted, references will be checked and then you will be called in for an interview. Upon acceptance to the training a background check is conducted and training will begin shortly after.
2. Do I need any special qualifications?
A desire to help children in need, ability to communicate and write effectively are the most important qualifications. Also, you need to be 21 yrs of age or over and MUST pass a background check.
3. How much time does this require?
Around 12 hours a month on average, but time may vary depending on the case.
4. What kinds of things will I be doing as a volunteer?
You will be assigned a case at the completion of your training. You will be responsible for visiting the child or children, attending their court hearings & case conferences, keeping in touch with other parties to the case, & submitting reports to the court on behalf of the child.
5. Is there anything else I should know?
CASA staff is available for information, assistance, and support and we also have a mentoring program for new volunteers.
6. I'm not sure if I can make the commitment to volunteer at this time. Do you have any other roles I could fill to help your organization?
We always need volunteers to help with various office projects, and we are always accepting donations to help us better serve the abused and neglected children of our community. Please call for more info on how you can help!
7. How long does the training take?
Training is broken into 3 areas: online, classroom and field. Online portion takes on average about 12-20 hours but you do it at your own pace. In-class is 10 hours consisting of a Saturday class and a few evening classes at which then you are sworn in. Then following your swear-in there is 90 days of field work where you will work with the trainer 1 on 1 learning your case, service providers and court processes and report writing so that you are comfortable before being moved over to your volunteer coordinator and on your own.
Click on the link to begin the application process:
Find Out more at:
Facebook: https://www.facebook.com/VigoCountyCASA/
Website: www.vigocountycasa.net
Twitter: @Vigo_CASA
Instagram: vigocountycasa
National CASA: http://www.casaforchildren.org/
Indiana State GAL\CASA: http://www.in.gov/judiciary/galcasa/
Contact Us
141 Oak St
Terre Haute, IN 47807
More Information
Find content and services related to this page.